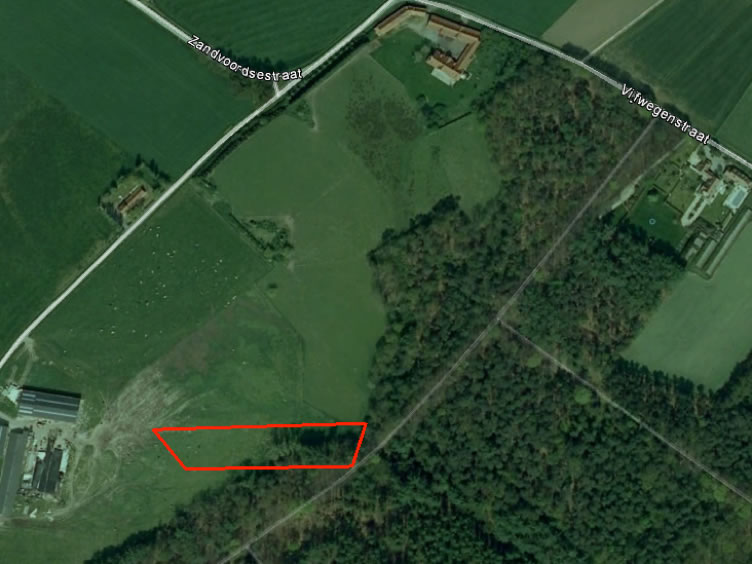 This area of the website is dedicated to Cam Grove.
Site of Cam Grove 50°49'43.26"N 2°56'58.16"E. South of Sanctuary Wood Museum.
Cam Grove was the name given to an area of woodland occupied by the Cambridgeshires, having relieved the French in place during the week beginning 2nd April 1915. The area marked in red was part of Cam Grove at the time of occupation by the Regiment, it has since been ploughed in for farmland.
The precise location of Cam Grove had become 'blurred' to living memory and records were less than precise. The project committee sought the help of local historian Cliff Brown to identify its whereabouts. We thank Cliff for his thorough interpretation of actual war maps and records of the time.
War diaries often mention the Cambridgeshires in relation to trenches 1, 6, 13 & 14 (shown on the map), which were to the front of Cam Grove (also shown on the map).
The project committee felt compelled to recognise the efforts, sacrifice and suffering of the Regiment during its occupation of Cam Grove and made a special visit to the site on Friday 25th September 2015. Those present conducted a brief service and placed a wreath to mark the occasion.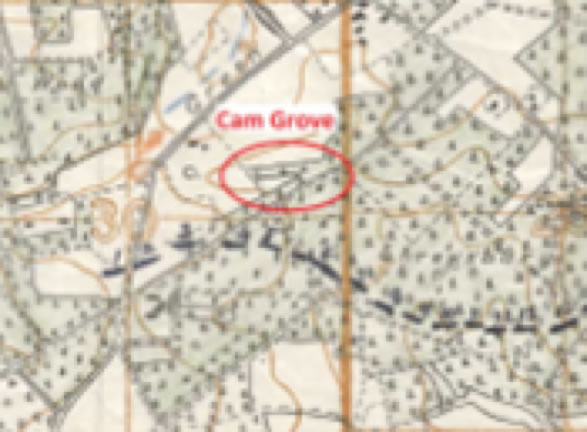 Please Click HERE for Gallery